I am a family law specialist – I can say that because all I do is represent people through their family needs whether changing the current family tree to planning for the future. I'd rather be excellent at one area of the law than mediocre in many of them.
Schedule Your FREE Consultation
Schedule your free, 1-hour consultation with Attorney Dan Exner. Complete the form below or call 414-488-1332
How We Make a Positive Difference
Family Court is a very different type of court. The issues are not whether you're guilty or innocent or if you have to pay or receive money. The issues revolve around your children and everything you've worked towards in life, and are far more important.
Common Family Law Questions
In Wisconsin, custody decisions are based on what is in "the best interest of the child." However, the courts decisions are governed by the assumption that joint legal custody is always in a the best interest of a child/children. The parents usually agree on the custody rights of children. If they cannot, the Court will impose it's own judgment.
"Ex parte" means 'with respect to or in the interests of one side only or of an interested outside party.' In Court, the Judge normally will not take any action unless both sides have a chance to be heard. Therefore, "ex parte" communications from one party to a Judge are usually rejected. An "ex parte order" is an order issued by a Judge after only hearing one side of the argument. Ex parte orders are extremely rare and normally reserved for emergencies.
You should always consult with a family law attorney prior to filing any family law action or appearing in court. The people who seek out my services after the court action begins are typically in a much worse position than those you seek me out before things get started.
FAQ
Attorney Dan Exner answers your divorce & family law questions. Start here to get answers and gain clarity.
DIVORCE OPTIONS
Start here to learn about the divorce process and your options, including mediation & collaborative solutions.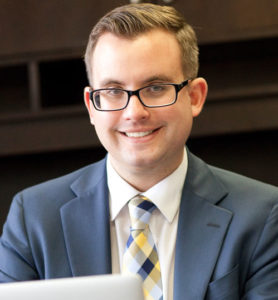 A great family lawyer helps people move past difficult life events. We can, and do make a positive difference in peoples lives. I am more than just an advisor and spokesperson – I see myself as a pain-reliever
Dan Exner, J.D.
Family Law Attorney and Founder of Exner Legal, LLC